What Does Summer Dieting Do to Your Teeth?
Summer is here, which means you may be switching up your diet. Whether you're attending more barbecues or trying to be healthier, whatever you choose to eat or not eat affects your teeth and mouth. At the end of the day, you'd probably rather take a trip to the beach than the dentist.
What Drinks Harm Your Teeth
Kombucha and vinegar-based drinks: Your summer health kick may include specialty drinks with alleged health benefits—kombucha being one of them. However, these drinks can be highly acidic which erodes your enamel. Drinks with apple cider vinegar are the same way.



Mimosas

:

Who doesn't enjoy a nice, cold mimosa on a summer Sunday morning with friends? Your teeth don't! Mimosas are sugary and acidic, which cause double the damage to your teeth. Not to mention, since you sip on them, the sugar and acid stay on your teeth longer.


Sweet Tea

:

Not only is the sugar in sweet tea an issue, but most people don't realize that tea can stain your teeth as readily as coffee. You may be tempted to down several glasses at a family cookout or while sitting at the pool, but if you enjoy tea, do it in moderation.


Energy Drinks: You may be working hard to stay in shape this summer and drinking energy drinks to do so. However, energy drinks can cause serious damage to your enamel. In addition, your hyperactivity can cause teeth-grinding.


Cola: It's no secret soda is bad for your teeth, but cola tends to be especially bad for your enamel. So if you're craving soda, consider opting for root beer instead. It's actually your best option since it's the least acidic!
Foods that are Bad for Your Teeth
Dried Fruit: Dried fruit is viewed as a quick, healthy snack ­– perfect for something small and easy to pack in the summer! Unfortunately, this "healthy" snack packs highly concentrated sugar and its gummy-like consistency also contributes to tooth decay.


Potato Chips: Chips are a known beach staple snack. You can also find them at basically any summer cookout along with your burgers and hot dogs! The crunch is satisfying, but did you know that the starch in them becomes sugar that gets trapped on and between your teeth? Think twice before putting potato chips on your plate.


Citrus: Tis the season for orange slices and grapefruits on a hot summer day. They're tasty, refreshing and pack lots of vitamin C! Just be sure to eat these fruits in moderation as their acidity can erode enamel.


Pickles: These low-calorie snacks are great for watching your weight with the added bonus of replenishing electrolytes after a workout. But like many acidic foods, eating too many will wear your tooth enamel away.


Popsicles: Popsicles and summer go together, but popsicles and your teeth do not. Similar to citrus, popsicles are acidic and contain sugars that damage your teeth. Depending on the color of them, they can also stain your teeth.
Summer and Teeth-Approved Food and Drink
Leafy Greens: They are great for your health and your teeth. Spinach, lettuce and kale are healthy staples guaranteed to fill you with lots of nutrients and energy. They also provide vitamins and minerals that are beneficial for your teeth and gums.


Cheese: This high protein snack not only helps you rebuild muscle but also tooth enamel. Cheese contains casein which is a protein that helps fortify tooth enamel. It is also high in phosphate content, which balances pH levels in the mouth, helping preserve tooth enamel.


Coconut Water: If you get tired of drinking "normal" water, coconut water is an antioxidant-packed replacement! It's also a great alternative to sugary sports drinks, packed with electrolytes.


Light Beer: Generally, alcohol is not the best for your teeth. This is not only due to high sugar content in many drinks, but also because alcohol dries out the mouth. As saliva flow decreases, the risk for tooth decay and gum disease increases. However, if you want to relax and unwind this summer with a drink – light beer is the way to go. These beers are typically less acidic because they have a higher water content.


Apple: Citrus may be a no, but apples are an approved food for summer and your teeth! A hard fibrous fruit like an apple cleans your teeth and increases salivation, which neutralizes the citric acids left behind in your mouth. Chewing an apple can also stimulate your gums and reduce cavity-causing bacteria.



No matter what you choose to indulge in this summer, it doesn't hurt to have a toothbrush – or just water – nearby. Try your best to follow foods, and even drinks, with water to flush away any sitting sugars or pieces of food. And when you need a check-up or cleaning, call Berdy Dental Group at 904-389-1376 to make an appointment.
Care to Share Your Love for Berdy Dental Group?
Get Rewarded!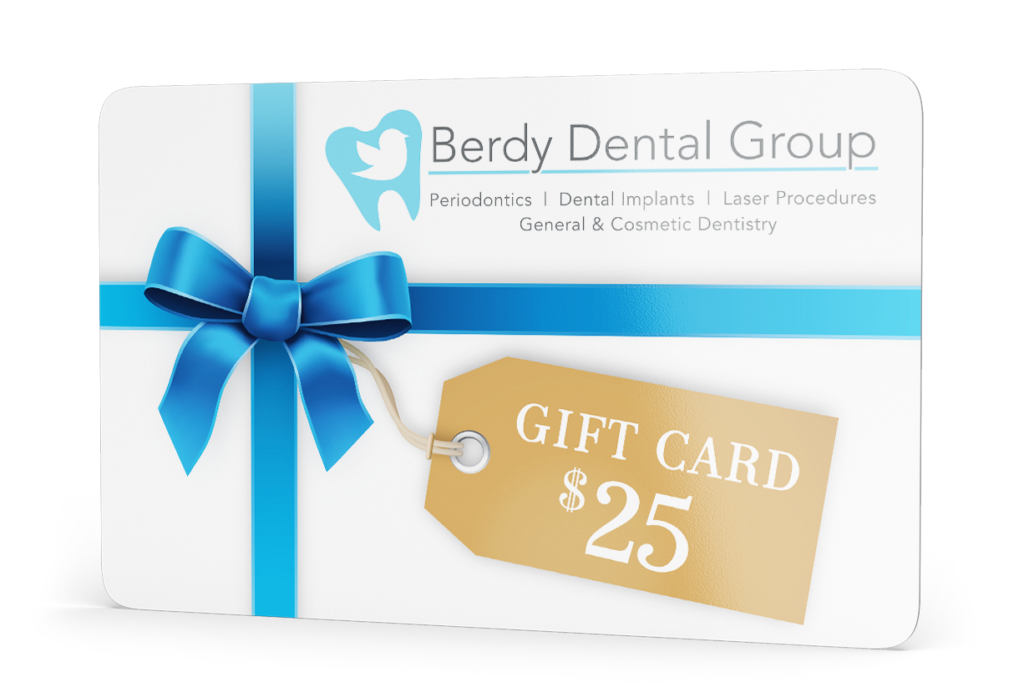 Current patients who refer someone that becomes a new patient at our practice will be sent a Berdy Dental Group gift card to be used toward a future service at our office. Our Care to Share program works like this:
Share your positive experience at Berdy Dental Group with family and friends who have never used us and tell them to use your name when they make an appointment.


Once a new individual you referred visits our office for his or her first dental appointment, we cross-check the name they gave us and automatically mail you a Berdy Dental Group gift card.



Next time you visit us, simply bring your gift card to receive your discount.
There is no limit to how many people you can refer and gift cards never expire. We truly appreciate your business and any new clients you send our way!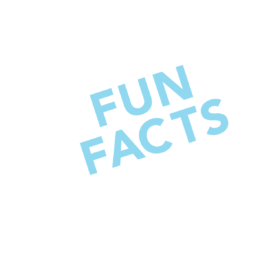 Sweet Tooth?
Chocolate is the best candy for your teeth since it washes off your teeth more easily.
Left or Right?
Right-handed people tend to chew food on the right side of their mouth, while left-handed people tend to chew on the left side of their mouth.
Did You Know?
In a lifetime, the average American spends about 38.5 total days just brushing their teeth.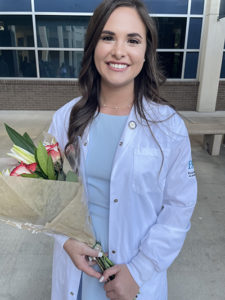 Taylor Lokey has worked as a certified registered dental hygienist at Berdy Dental Group for just over a year. Get to know her in our employee spotlight!
What made you want to work in the position you have?
I always knew I wanted to be in healthcare, however, I didn't want to work crazy hours in a hospital. Dental Hygiene ended up being perfect!
Describe the moments that make you really love your work?
I absolutely love when my patients tell me the techniques that I taught them helped.
What is your favorite part about working for Berdy Dental Group so far?
My patients! Many of my patients have become good friends of mine!
Tell us about your life outside of work.
I recently got married last September! My husband and I have two pups!
What is your favorite quote?
Psalm 19:14
If you had to eat one meal every day for the rest of your life, what would it be and why?
Pizza – no doubt, pizza. It is the world's best food! You get carbs, veggies, protein and dairy all in one!
What is your favorite indoor/outdoor activity?
I love exploring nature through hiking and ATV riding!
If you could meet anyone, living or dead, who would you meet?
Dolly Parton
Tell us something that might surprise us about you.
I love to hunt wild game and find ways to cook it!