The Ins and Outs of Restorative Dentistry
As we grow older, the wear and tear on our teeth can take a serious toll. In some cases, you may need dental work to repair or restore your teeth. This is called restorative dentistry. Fortunately, Berdy Dental Group offers a wide range of different restoration services to keep you healthy and smiling.
At Berdy Dental Group, our dentists have performed hundreds of root canals. While we know they can be nerve-wracking for our patients, learning more about treatment and prevention can help ease any hesitation towards this simple procedure should you need one down the line.
What is Restorative Dentistry?
To put it simply, restorative dentistry is a range of procedures that repair your teeth. The main goal is to improve your oral health and chewing function. Services include fillings, crowns, bridges, implants and more.
Who needs Restorative Dentistry?
People with:
Cavities/tooth decay
Damaged or broken teeth
Missing teeth
Common Practices?
Fillings: This is the most common type of dental work as it addresses the decay left by cavities. Fillings come in gold, silver amalgam and tooth-colored composites. While the gold is the most durable – lasting about 15 years – it's also the most expensive. Silver is also durable, but most people don't like the aesthetics. The majority of today's fillings are tooth-colored composites which blend better, but are less durable than their metallic counterparts.
Bonding: If your tooth is broken or chipped, but does not require replacing, Berdy Dental Group will bond your tooth. This process involves recreating the missing portion of enamel by bonding composite materials to the remaining tooth. When you need bonding, our dentists are careful to match the composite color to your existing tooth color for a natural look.
Crowns: Crowns are for teeth that have experienced significant decay that a filling cannot fix. This process involves constructing a "cap" that covers the entire tooth down to the gumline to protect it from further damage. Crowns are custom-made to fit your smile. They can also be placed on top of dental implants. Berdy Dental Group prides itself on being among a short list of dentists in Jacksonville, Florida that uses advanced technology to provide same-day crowns for our patients.
Bridges: Bridges are another good option for replacing missing teeth. Those who are missing a tooth, or several teeth, can have their other teeth shift out of position. This can result in a bad bite, which can make it more difficult for you to chew and speak normally. Dental bridges are typically anchored in place by crowns attached to the teeth on either side of the missing tooth, or supported by a dental implant. That's why they are called bridges – they literally can "bridge" the gap in your smile.
Implants: A dental implant is essentially a fully fabricated tooth that replaces a missing tooth or an existing tooth that is beyond repair. Implants are a stable and attractive fixed solution. The dentists at Berdy Dental Group are skilled in embedding prosthetics that look and feel like your own teeth. If you choose to get an implant, one of Berdy Dental Group's dentists will utilize 3-D imaging to see the bones and soft tissues that will be involved, then consult with you to determine the best course of action for your particular needs.
What are the risks of Restorative Dentistry?
The typical negative effects associated with restorative dentistry are some initial discomfort or sensitivity in your mouth. Although rare, as with any medical procedure, patients can have allergic reactions or develop infections, but Berdy Dental Group is very proactive with post-procedure recommendations and follow up. Rest assured, whatever restorative support you need, Berdy Dental Group will make your experience as comfortable as possible.
If you have any questions about restorative dentistry, please contact us at 904-389-1376.
Care to Share Your Love for Berdy Dental Group?
Get Rewarded!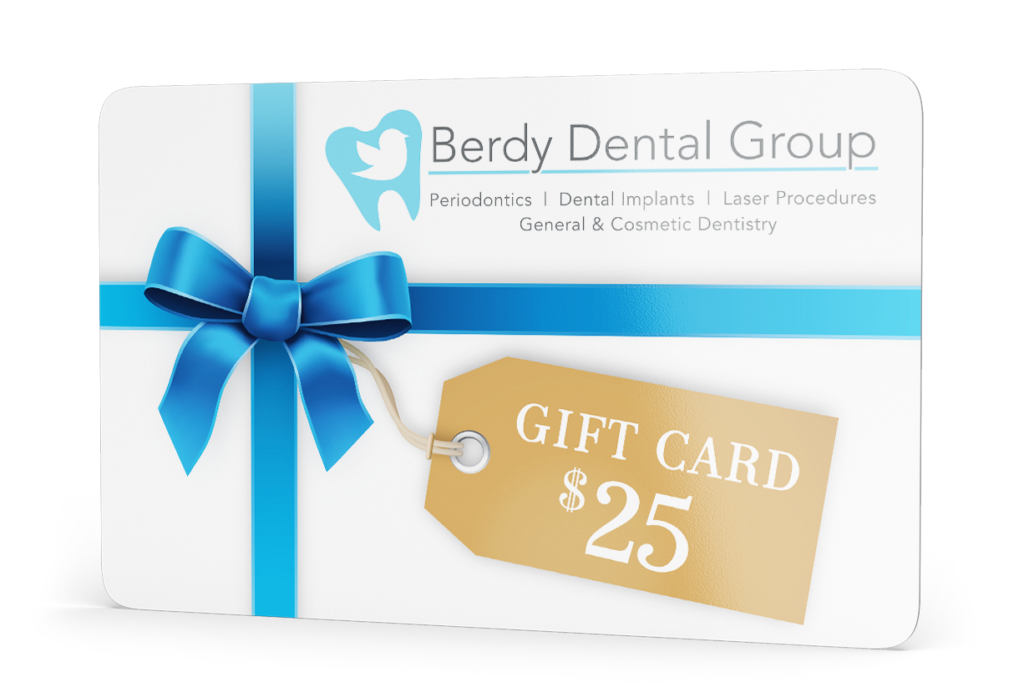 Current patients who refer someone that becomes a new patient at our practice will be sent a Berdy Dental Group gift card to be used toward a future service at our office. Our Care to Share program works like this:
Share your positive experience at Berdy Dental Group with family and friends who have never used us and tell them to use your name when they make an appointment.


Once a new individual you referred visits our office for his or her first dental appointment, we cross-check the name they gave us and automatically mail you a Berdy Dental Group gift card.



Next time you visit us, simply bring your gift card to receive your discount.
There is no limit to how many people you can refer and gift cards never expire. We truly appreciate your business and any new clients you send our way!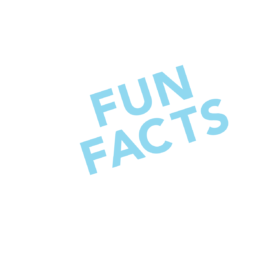 Did You Know?
The hardest substance found in the human body is your tooth enamel.
61%
of adults admit that they are attracted by somebody's smile alone.
73%
of Americans would rather go to the grocery store than floss their teeth. (C'mon it's not that bad!)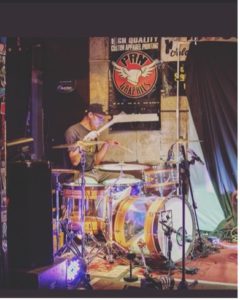 Weston Heatherly is a dental hygienist who recently joined the Berdy team from St. Louis, MO. Get to know him in our employee spotlight!
Why did you choose to become a hygienist?
Every day I know I'm making a positive impact on each patient. I feel a great sense of satisfaction in knowing that I am helping my patients keep their smiles for a lifetime.
Describe the moments that make you really love your job.
One of my favorite parts of being a hygienist is how much time I get to spend with my patients, one-on-one. I enjoy meeting people from many walks of life whom I never would have met otherwise.

What is your favorite part about working for Berdy Dental Group so far?
I have really enjoyed my coworkers. Everyone has been very inviting and helpful since moving to Jacksonville from St. Louis, MO.
What do you like to do outside of work?
Before moving I played drums in a punk rock band called "A Rather Bright Light." We toured the Midwest and released two albums. Really the only issue with moving is I have had no place to play music, but I will one day soon reunite with my drum set!
What is your favorite quote?
"I wish there was a way to know you're in the good old days before you've actually left them."- Andy Bernard (The Office)
If you had to eat one meal every day for the rest of your life, what would it be?
Absolutely Tacos de Birria!
What is your favorite indoor/outdoor activity to do?
I love to run or ride my bike in the evenings.
If you could meet anyone, living or dead, who would it be?
Jose Pasillas (drummer of Incubus). I would not be the musician I am today if it wasn't for him.
Tell us something that might surprise us about you.
For two years, a mouse was my boss. (He worked for Disney World!)