Benefits of Dental Implants
Dealing with a missing tooth is not only uncomfortable, but depending on where it's located, it can also make you self-conscious. Fortunately, Berdy Dental Group offers you several solutions, with dental implants being one of your the best options. Dental implants provide you with the highest level of durability and the most natural look, but please explore the pros and cons more closely to see if this procedure is right for you.
Defining Dental Implants
A dental implant is a replacement for a missing tooth. It consists of three parts, the implant body, the abutment and the crown. The implant body is made of titanium and set into the bone. After the bone has properly healed around the implant, a custom abutment and crown are made.
Exploring the Advantages of Implants
The main benefits of dental implants include:
Natural look and feel
Dental implants look just like normal teeth, and they act like them, too. Chewing, brushing and flossing all feel the same as they would with your own tooth, so you can keep eating the foods you love without worry.
Long-lasting and durable
Dental implants are tooth replacements supported by the implant body. They will last a long time but require the same maintenance that is required by natural teeth. Dental implants do not decay.
Supports oral health
Since dental implants act like normal teeth, they support the health of the surrounding teeth. With other dental procedures like bridges, adjacent teeth must be filed down to anchor the missing tooth and can be negatively affected.


Advanced Technology
Berdy Dental Group uses 3D X-rays and 3D printing technology to preplan the procedure for each implant, shortening surgery time and ensuring accurate placement.
Understanding the Drawbacks of Implants
As with most choices in life, there are also few downsides when it comes to implants – primarily time and cost. Whereas a bridge can be handled in a few weeks, an implant requires some healing time. The "root" of the implant typically needs about three-to-four months to settle into the jawbone before the crown can be placed. However, if the missing tooth is visible, our dentists can usually provide a faux tooth while it heals. Implants also tend to be more expensive than other options.
Because every person's teeth and goals re different, we highly recommend setting up a consultation with one of our dentists at 904.389.1376 to find the best solution for restoring your smile.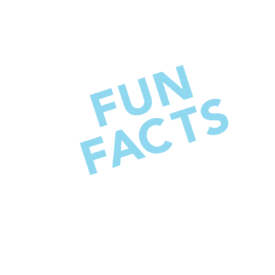 Did You Know?
People who drink three or more cups of soda per day are 62% more likely to suffer from tooth decay and tooth loss, and are more likely to need a filling.
Fun Fact
Calcium-rich foods like yogurt and cheese help keep your teeth strong!
About 70%
of adults 65 years and older have periodontal disease.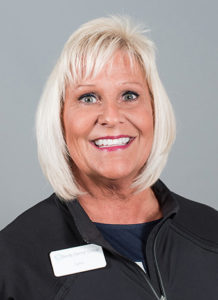 Lynn Parkinson has worked at Berdy Dental as a Scheduling and Financial Coordinator for three and a half years. Get to know more about her in our Employee Spotlight!
Why did you choose your line of work and what made you want to work in this position?
This job found me! A dentist friend from my church asked me to come work at his front desk many years ago. Helping people learn about and accept treatment that often changes their lives is something that you can't put into words.
What makes you happiest about your role and can you describe the moments that make you really love your work?
Seeing a patient with a whole new smile is just so rewarding! From that first phone call, to welcoming them in, to helping them understand treatment. Helping people is just good for the soul. I am honored to work with this incredible team here at BDG!!!
What is your favorite part about working for Berdy Dental Group so far?
It is so important to love what you do!! I also love meeting new patients and welcoming them to our practice. We truly enjoy our time with our patients and each other.
Tell us about your life outside of work.
I'm the proud mom of two phenomenal adult women, and a grandmother to two fur grandbabies! I've recently moved to the beach and spend a lot of time there with my girls and friends.
Do you have a favorite quote?
"Trust in the Lord with all your heart; on your own intelligence rely not. In all your ways be mindful of Him and He will make straight your paths." Prov 3:5-6
If you had to eat one meal every day for the rest of your life, what would it be and why?
Seafood! I love to cook and there are so many ways to prepare shrimp, scallops and fish!
What is your favorite indoor/outdoor activity to do?
I love reading indoors, and outdoors it's the beach for sure.
If you could meet anyone, living or dead, who would you meet?
Jesus, and hope to meet him when it's my time!
Tell us something that might surprise us about you.
I love sports! Playing them, watching them and being a fan! I also love cycling!