Avoid Being Spooked by Dry Mouth this Halloween
Ghosts, goblins, and… dry mouth? That's right, ghouls aren't the only frightening thing you may face this season. Dry mouth, also known as Xerostomia, affects roughly 22% of the population, and is especially common in older adults. But what causes dry mouth? Can it be a sign of other issues, and what steps can you take to treat it? Find out below:
Defining Dry Mouth
Dry mouth is the sensation of oral dryness. If you experience consistent oral dryness or have difficulty producing saliva, you may be experiencing dry mouth.
Causes of Dry Mouth
The primary causes of dry mouth are:
Medication
Many common prescriptions can cause dry mouth as a side effect. This is why many older people experience dry mouth, as they tend to take medication more regularly than younger people.
Diabetes
Those with diabetes can often experience dry mouth due to high blood-sugar levels. And, for those who aren't diabetic, be aware that sugary goods and sweetened drinks can exacerbate the problem, making dry mouth more severe.



Cancer Treatments


Cancer medications and radiation may permanently incapacitate saliva glands.
Other causes
Anxiety
Being anxious often causes you to breathe through your mouth, increasing air flow and dryness within your mouth and throat. This decreases saliva flow, further contributing to dry mouth.
COVID-19
COVID-19 can actually be an indirect contributor to dry mouth as it relates to anxiety. Additionally, some medications used to treat anxiety can also dry out the mouth.
Dry Mouth and Oral Health
Dry mouth is uncomfortable on its own, but it can also contribute to larger oral health problems including:
Tooth decay
Saliva production helps clean teeth of food particles and cavity-causing bacteria. When dry mouth occurs, saliva production is not at high enough levels. This leaves your teeth more vulnerable to decay.
Difficulty eating
Lack of saliva can make it difficult to break down food and digest it properly. This is because saliva lubricates oral tissue, making eating easier. In some cases, dry mouth can lead to malnutrition due to difficulty eating and swallowing.
Dry Mouth Treatment
Luckily, there are ways to reduce and treat dry mouth – beginning with steps you can take from home:
Drink more water
It may seem simple, but increasing your water intake is one of the best ways to up your saliva production, keeping your mouth lubricated. It's best to drink water throughout the day, rather than just at meals. Plus, staying hydrated is great for the overall health of your teeth and body!
Chew sugar-free gum
Chewing sugar-free gum helps stimulate saliva flow, keeping your oral tissues lubricated and reducing dryness. Be sure to only chew sugar-free, as sugary gum can cause cavities.
Biotene dry mouth oral rinse
Doctors Berdy recommend Biotene Dry Mouth Oral Rinse – the first American Dental Association approved mouthwash for dry mouth – to help with the issue.
Dental check-up
If you're experiencing excessive dry mouth, schedule an appointment with your dentist. Professional treatments can include varying degrees of fluoride treatments.
Scare Away Bad Dental Habits
Practicing healthy dental habits every day can go a long way in preventing spooky problems like dry mouth. Always be sure to irrigate, floss and brush twice per day. Visit the dentist every six months for check-ups and cleanings to keep your mouth happy and healthy.
If you're suffering from dry mouth, we dentists can help you find the relief you need. Call 904.389.1376 to schedule a consultation today.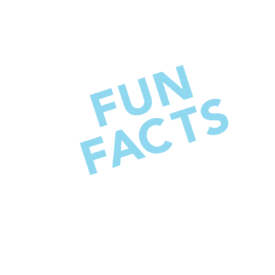 Did You Know?
A Comprehensive Dental Exam from Berdy Dental Group includes a professional floss and polish to make your teeth really shine – all the more reason to schedule your regular checkup!
Fun Fact
No two teeth are the same! Each one is unique in shape and size, like thumbprints.
62 Years Old
That's the average age of person diagnosed with mouth cancer.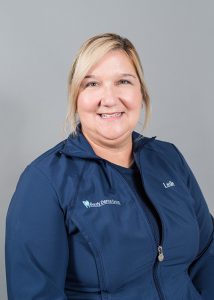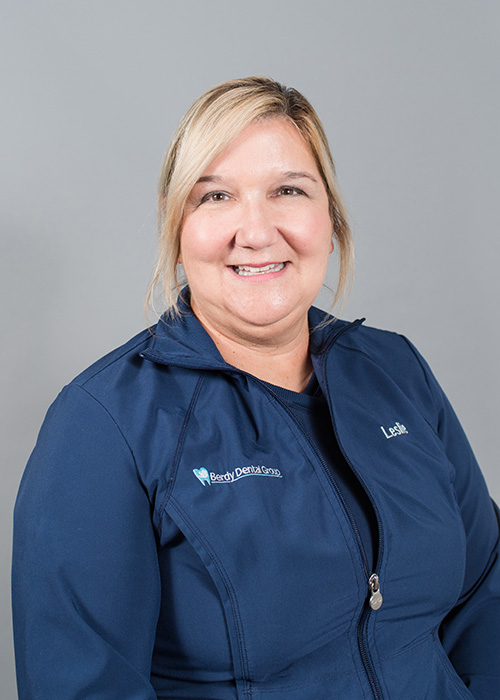 Leslie Rice has worked as a dental hygienist at Berdy Dental Group for 32 years! Get to know her in our employee spotlight:
Name and occupation:
Leslie Rice, Dental Hygienist
Why did you choose your line of work/ what made you want to work the position you have?
A friend of my older sister was a dental hygienist. I went to her office at the age of 13 and helped her. It was then that I knew I wanted to be a dental hygienist!
What makes you happiest about your role at work?
My patients – many of which I have had the honor to help maintain their dental health for thirty years.
What is your favorite part about working for Berdy Dental Group?
Working with such an exceptional team, we are like family!
Tell us about your life outside of work.
I love spending time with my family. We enjoy fishing, camping in our RV, swimming and being outdoors.
Do you have a favorite quote?
Phil 4:13, "I Can Do All Things Through Christ Who Strengthens Me."
If you had to eat one meal every day for the rest of your life, what would it be and why?
Fried chicken because it's crunchy and delicious!
What is your favorite indoor/outdoor activity to do?
Indoors, I love cooking. Outdoors, I love camping!
If you could meet anyone, living or dead, who would you meet?
My paternal grandfather, who passed away before I was born.
Tell us something that might surprise us about you.
I used to be a diver – and swam with sharks!