Top Tips to Keep Your Mouth Healthy in the New Year
The start of a new year is a time for new beginnings – from dropping old habits, adding to your bucket list, or setting new goals for happier, healthier living, this time of year is filled with potential. If you are still reviewing your resolutions for 2021, make sure maintaining your oral health is at the top of the list.
Follow the 2x2 Brushing Rule
With the busyness of everyday life, especially after the rush of the holiday season, it is common to become a little lax in your dental routine. After late nights and long days, a quick brush may seem all that time will allow for, but creating consistent flossing, brushing and Waterpik® habits will set the foundation for an overall healthy mouth.
To fight cavities, bad breath and gum disease, brush your teeth for two minutes twice per day. If you find this feels longer than usual, set a timer on your phone or sing a few verses of your favorite song in your head – those two minutes will fly by.
Add to Your Routine
As important as proper brushing is, it shouldn't be the only step in your regimen. Make a goal to floss first (only the teeth you want to keep) – you'll see how manageable it is and it will quickly transition to a simple daily task without feeling like a chore.
After these two steps, finish your routine with mouthwash. If there are any crevices that couldn't be reached by brushing or flossing, a fluoride or cavity-preventing mouthwash will help rinse away any leftover residue or bacteria.
Also, the dentists at Berdy Dental Group are big believers in the Waterpik®. Waterpiks® are excellent for eliminating plaque, particularly good at cleaning implants and bridges, and can actually help reverse gingivitis. The one thing to watch is the level you set it on – you don't want a giant blast. We usually suggest working your way up to about level seven.
Replace Your Toothbrush
On the topic of brushing, one factor that often gets neglected is one of the most crucial: your toothbrush! Did you know you should replace your brush or brush head every three months?
This prevents worn-down bristles and helps your mouth stay fresh. To kick off the new year on the right foot, replace your current toothbrush and you'll see the difference of how much cleaner your teeth feel after.
Visit Us!
Oral health starts at home, but to ensure your teeth are healthy inside and out, you also must visit us regularly. It is recommended that you schedule appointments according to what the doctors advised.
With regular cleanings and exams, dentists can catch any issues, sometimes before you even notice any symptoms. Plus, if you experience any discomfort or pain, we are there to help resolve the problem and hopefully prevent it from occurring again.
From all of us at Berdy Dental Group, we wish you a very happy and healthy new year and hope to see you soon!
Care to Share Your Love for Berdy Dental Group?
Get Rewarded!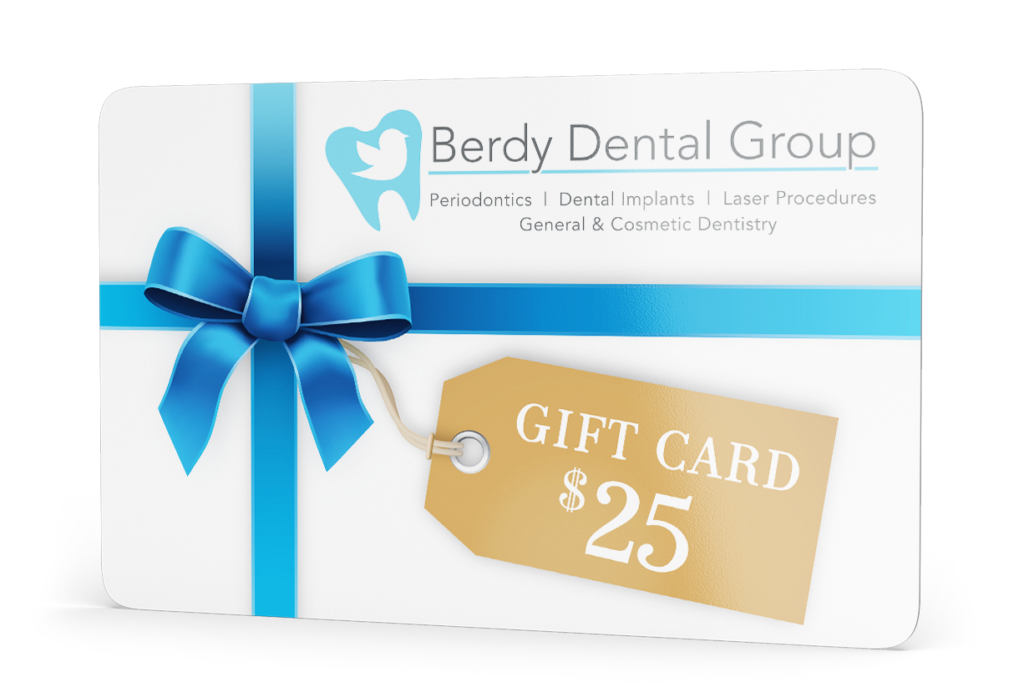 Current patients who refer someone that becomes a new patient at our practice will be sent a Berdy Dental Group gift card to be used toward a future service at our office. Our Care to Share program works like this:
Share your positive experience at Berdy Dental Group with family and friends who have never used us and tell them to use your name when they make an appointment.


Once a new individual you referred visits our office for his or her first dental appointment, we cross-check the name they gave us and automatically mail you a Berdy Dental Group gift card.



Next time you visit us, simply bring your gift card to receive your discount.
There is no limit to how many people you can refer and gift cards never expire. We truly appreciate your business and any new clients you send our way!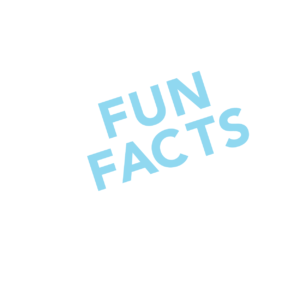 Did you know?
Replacing a toothbrush after being sick helps prevent the potential for re-infection.
Fun Fact?
Your mouth produces between two and four pints of saliva per day.
10 Days!
The lifespan of a tastebud is approximately ten days.
Ravon Smith has worked for Berdy as a dental hygienist since August 2019. She's also the current President of the Jacksonville chapter of the National Dental Hygienists' Association (NDHA). Get to know her in our Employee Spotlight!
Why did you become a dental hygienist?
There was a point in time where I had a totally different job that I thought I was doing well. I was suddenly let go. Initially, I took offense to that because I didn't realize the divine setup that was about to occur. I just wasn't meant to be there. God ordains everything and that propelled me to where I am now. He put in my spirit that this is what I was supposed to be doing. He placed me here at Berdy and it's been wonderful the whole time. I love preventative care, I love seeing where my patients started and where they can get to. I really love my patients and they know that when they're with me!
What is your favorite part about working for Berdy Dental Group?
I love the fact that Dr. Berdy wants me to understand the "why" behind everything. He gives me the opportunity to know and understand all of the reasons behind treatment, and he hears me and respects me. I also love the atmosphere, everyone's very positive.
Tell us about your life outside of work.
I'm happily married to my husband Avery, and we recently celebrated ten years together! We have four wonderful children, and I'm also a grandmother of 2. Outside of that, I have a heart for the homeless and elderly. I'm involved with several ministries. I also enjoy being around people, laughing, and being outside.
Do you have a favorite quote?
Let all that you do be done in love. 1 Corinthians 16:14
What do you like to do in your spare time?
I love creating things - right now, I've been doing some miniature gardening! It's nice putting them together - a miniature portrait of something in a pot. It has been therapeutic for me.
What is your favorite thing to do in Jacksonville.
I love to spend time with my family and friends as much as I can.
Where is the best place you've traveled to and why?
Miami! I went for my 8-year anniversary. We stayed in a beautiful hotel and saw a Miami Heat game. It was a wonderful mini-vacation.
Tell us something that might surprise us about you.
I am actually really funny - most people think I'm super serious, but when you get to know me, you realize I have a great sense of humor and I'll keep you laughing.